If you choose Use Undercoat, a white channel will be included in the OpenColor profile.
(The name in the UI might be confusing. Please read "Use white ink channel" instead of "Use Undercoat".)

For this white channel you can define in ColorProof whether it shall print "Full Frame" or "Only Non-Transparent Areas". You can also set the intensity in %.



Similar to this settings in the worfklow you can define this in the manual job: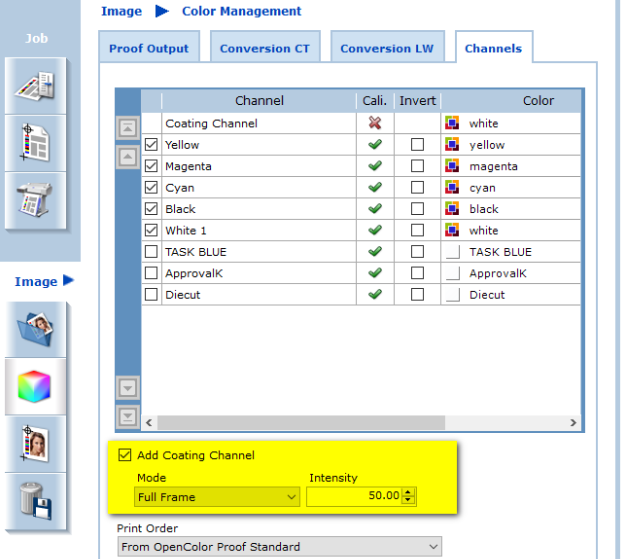 Note to the white ink level option:


You can tune the opacity of the White ink. The entered value defines how much ink will be applied for the undercoat or spot color channel when the corresponding image channel is set to 100% in GMG ColorProof.
Example: That means, if the channel is set to 30% in the proof job and the White Ink Level in OpenColor is set to 50%, a total of 15% white will be printed.
The minimum value of the White Ink Level in OpenColor is 10%, as there is no substantial difference between 1% and 10%. The White Ink Level affects only white channels mapped to MXN/MXD in GMG ColorProof. Image channels mapped to a db3 spot color or a custom spot color will not be affected.