This happens typically if someone moves files in the operating system while nesting is in progress.
Please note:
-the below procedure will remove all Jobs from the Jobs and the History tabs.
-if you click Reset Database by mistake your printers and workflows will be deleted.  DO NOT CLICK Reset Database!!
-If you are uncomfortable with any steps in this procedure, please let us know and we can log in with Teamviewer and do it for you.
Do an Environment Backup (just in case)
-System, Environment Backup, Create
-If the backup doesn't complete successfully, do not continue, contact support
Quit ColorProof
Shutdown the ColorProof service.
Delete all files from any ColorProof hotfolders
Navigate to C:\Program Files\GMG\ColorProof05
Right click on DbSetup.exe and choose Run as adminstrator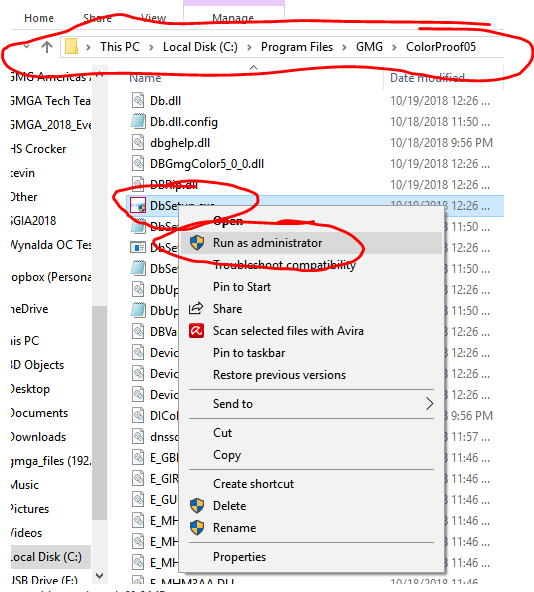 Under Service Functions run Perform Backup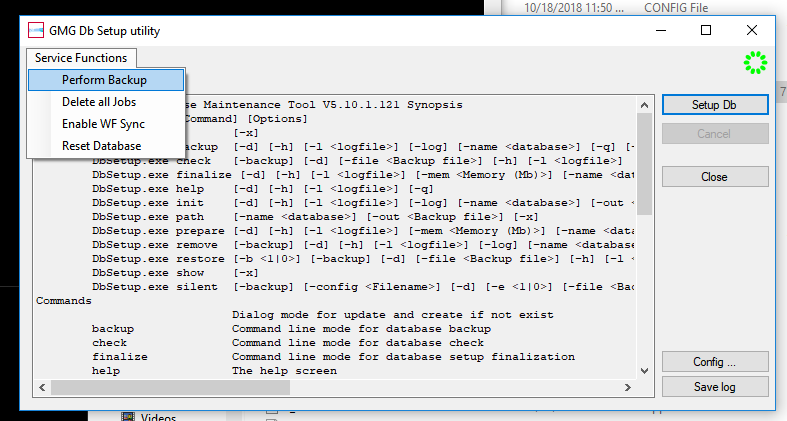 Under Service Functions run Delete all Jobs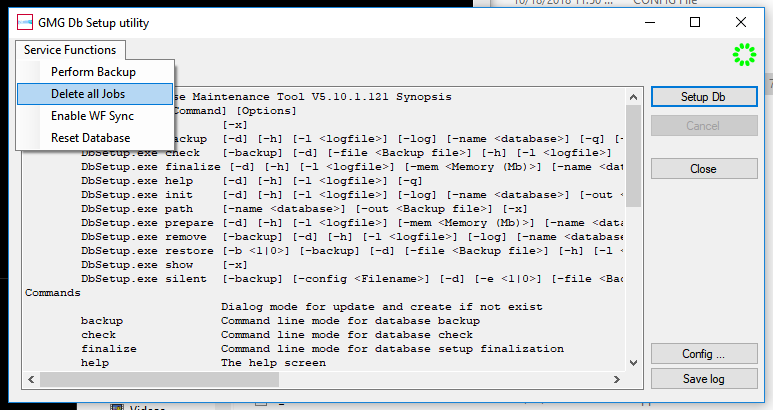 Click Setup Db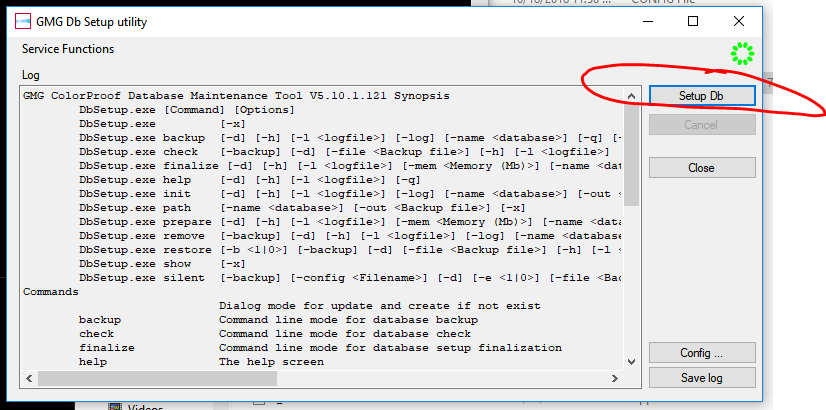 When complete, click Close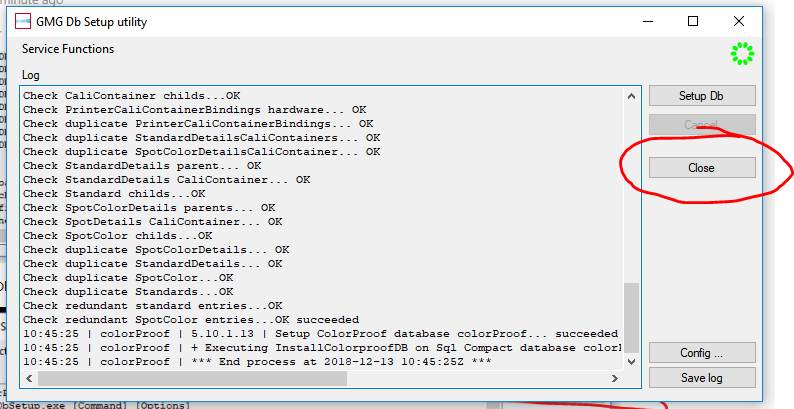 Launch ColorProof.  You should be good to go.